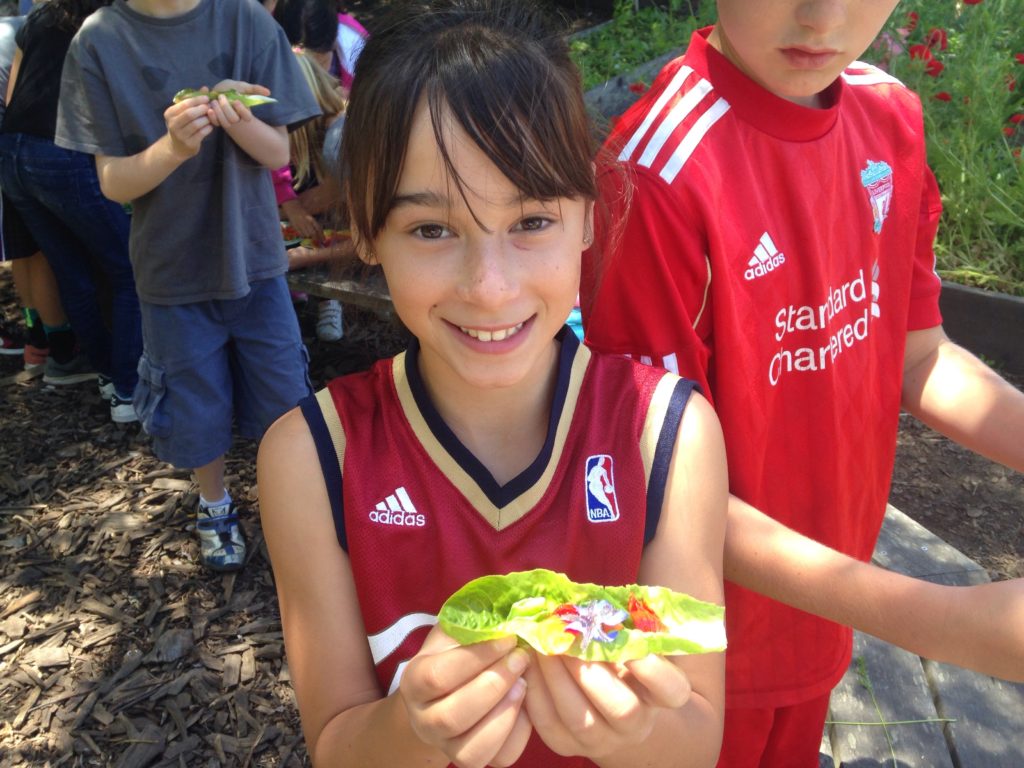 The garden at our elementary school is one of our kids' favorite places. Here, Betsy, the garden teacher, introduces the students to the idea of planning and growing a garden, and also gives them the opportunity to eat a lot of goodies that they grow. At the end of the year, the kids make edible burritos made from delicious greener and flowers from the garden. To top it off, is Betsy's Secret Sauce. The recipe is a secret until the end of 5th grade and the students are ready to 'graduate' from elementary school. Here is her secret recipe . . .
1/2 cup olive oil
1/8 cup red balsamic vinegar
1/8 cup white balsamic vinegar
1/8 cup rice vinegar
1 tsp salt
1 tsp dried basil
1 tsp dried oregano
1 tsp dried dill
1 tsp dried thyme
2 cloves garlic, sliced
Mix all together an enjoy!
Save

Print Friendly