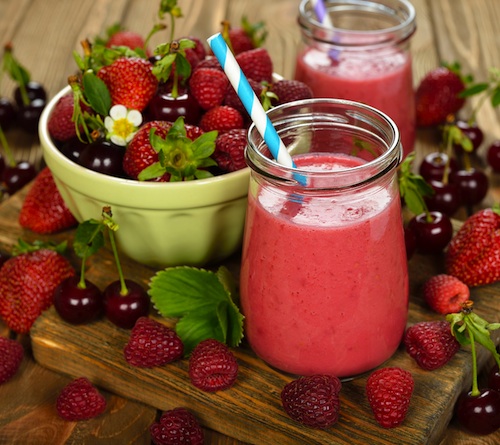 For breakfast, afternoon pick-me-up, or a post-workout treat, this smoothie recipe can be personalized according your tastes – add raspberries, blackberries, or whichever fruit you choose.
1 cup pineapple chunks, with juice
1 ripe banana, peeled
1 cup frozen strawberries, whole
1/3 cup blueberries
1/3 cup cranberries
Place all ingredients in container in order listed and secure the lid of the blender.
Blend until smooth.
Serves: Three 1-cup servings
Source: Create, a cookbook for the Vita-Mix Professional Series

Print Friendly