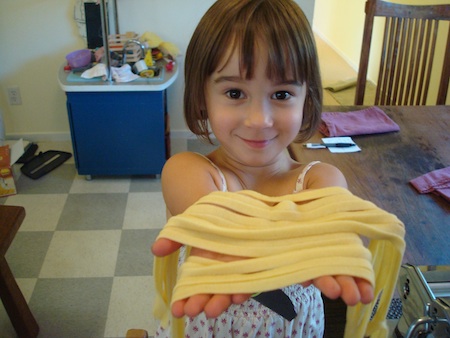 Whenever it's time for homemade pasta, we turn to this quick and easy recipe from Bob's Red
Combine semolina flour and salt, if using. Add beaten eggs (or egg whites), water and oil. Mix to make a stiff dough.
Knead 10 minutes or until dough is elastic. Wrap dough in a towel or place in a plastic bag for 20 minutes.
Using your preferred method, transform dough into pasta shape desired.
Source: Bob's Red Mill Semolina Flour packaging
Save

Print Friendly