B.R. Cohn Winery, one of America's most acclaimed producers of fine estate wines and extra virgin olive oil, announces the launch of its first annual Sonoma Extra Virgin Festival on November 5-6, 2016.
The Sonoma Extra Virgin Festival will celebrate Sonoma's olive harvest and kick off the weekend with a hand harvest of B.R. Cohn's 160-year-old heritage trees and a blessing of the olives on Saturday at 11:00 am.
During the Festival, olive oil producers, educators and cookbook authors, will  explain the wonders of this ancient fruit. Food trucks, music and wine will round out the weekend's entertainment.
Visitors will enjoy a variety of olive oil and food producers, get to see a hand harvest of the 160-year-old heritage trees, blessing of the olives, educators and cookbook authors, cooking demonstrations, live music, food, and more.
Debra Eagle, Estate Director of B.R. Cohn Winery is excited to bring back a harvest festival that is held during olive harvest time. "We are thrilled to be hosting Sonoma's First Annual Extra Virgin Festival. "As a producer of numerous olive oils, it's an honor to celebrate the fall olive harvest with the community, and we are excited to be partnering with the other talented California olive oil artisans." Other featured olive oil producers include Coldani, Figone's Olive Oil, Frantoio Grove, Gloria Ferrer, Grumpy Coats, Lucchetti Family, Olive Don, Olive Press, Skipstone Ranch, Stone Edge and Wild Groves.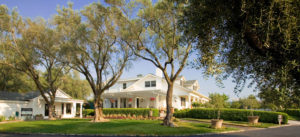 Bruce Cohn played a big role in the revival of extra virgin olive oils in Sonoma Valley, helping launch the California olive oil renaissance. B.R. Cohn Winery is a 70-acre multifaceted estate nestled between the Mayacamas Mountain Range and Sonoma Mountain in the heart of Sonoma Valley. The property encompasses the 55-acre Olive Hill Estate Vineyard, named for the 469, 160-year-old Picholine olive trees on the property.​ B.R. Cohn produced the first estate extra virgin olive oil in Northern California when it was pressed in 1990. Since then, B.R. Cohn olive oils have gained national recognition as supreme olive oils that are certified 100% Extra Virgin.
Numerous food vendors will be available at the festival, including: The Fig Rig, Croques and Toques, Sonoma Market Olive Bar, Oysters from Michael Watchorn (founder of Hog Island Oysters), Sweet Scoops Ice Cream and Crisp Bakeshop.  Singer songwriter and guitarist, Clay Bell, will also perform live both days of the Sonoma Extra Virgin Festival.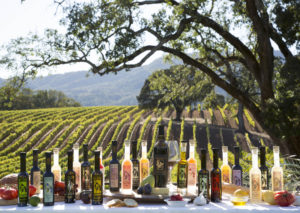 Tickets may be purchased here for $15 and the festival will run from 11:00am-4:00pm on November 5th and 6th Each ticket will include a one-day admission to the festival and a glass of B.R. Cohn's delicious wine.
Family Eats has two sets of tickets available for our readers. To be considered for this giveaway, comment below, share our Facebook or retweet our Twitter posts about the festival.
Save
Save
Save

Print Friendly