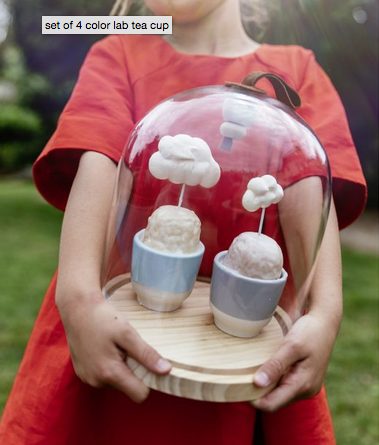 Complementing any home cooked meal is what it is served in, that's why we opt for beautiful, distinctive serveware to help round out our meal presentation – during the summer and all year round.

Color in the kitchen is one of my favorite things — unique serving dishes, colorful plates, distinctive cups and glassware . . .
And, when we head outdoors to entertain, we ditch the white paper plates and create an eye-catching table, filled with great summer recipes all served up in beautiful tableware.
Here are a few of our Favorite Finds from Revol, a family-owned French company producing culinary porcelain since 1768, which will help you wrap up summer entertaining in style. They are also perfect for enjoyment year-round — bringing the colors of summer to the table any time of the year.
Equinoxe is a new range of ceramic dinnerware, plates, bowls and serving pieces by Revol. Each piece is hand-finished to create an ombré effect of enameled porcelain leading into a thin black contour for a very elegant finish. Available in three colors: cirrus blue, pepper white (delicate, matte and sleek) and black (with a textural effect created with the black enamel). Equinoxe can be used in the oven, microwave, and dishwasher.
The Color Lab collection from Revol takes things a bit more casual. The porcelain tumblers are submerged in a bath of enamel, creating a radiant and beautiful color combination for the summer season. The Color Lab collection, which includes tumblers, bowls, plates and more, is oven, microwave and dishwasher safe.
It may look like a solo cup, but the Crumple Collection take the style up a notch. The Crumple Cups are made of porcelain, and are available in fun colors. Go ahead, bake with it, freeze it, drink out of it… in a word, have fun with it!
Save
Save

Print Friendly