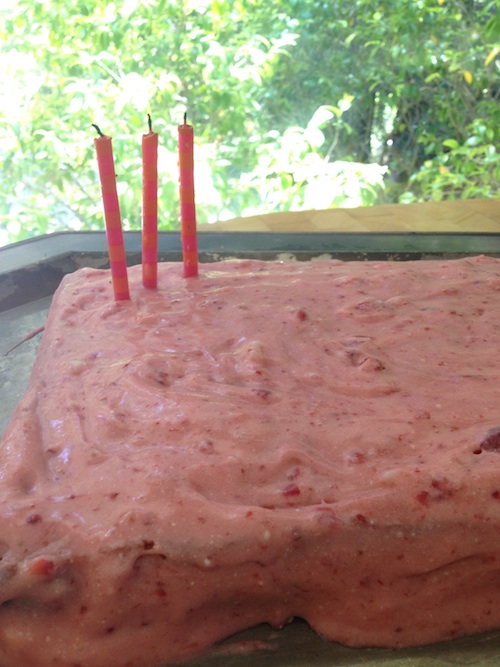 A recipe included in a letter my Great Aunt sent to my Grandmother nearly 50 years ago. The letter sat in my recipe box for years until I finally made it for my own birthday. (You can read about it in my Birthday Wishes post.) The cake is sweet, but brings back memories of when my Grandmother would make it for us.
1 box white cake mix
1, 3-ounce package strawberry Jello (dry)
½ cup water
½ box frozen strawberries (cut in half while frozen)
2 tbsp flour
4 eggs
¾ cup cooking oil
Mix cake mix, jello, flour, eggs and water for 2 minutes.
Add cooking oil and beat 1 minute
Back in two, 8-inch square, or 9-inch round pans, or 13 X 9 X 2
Bake at 350 degrees for 35 to 40 minutes
Icing
½ cup cutter or shortening (1/4 lb stick)
1 box powdered sugar
½ box strawberries
½ tsp vanilla
Beat together until creamy
frost cake and between layers

Print Friendly